What is body contouring surgery in Korea?- Reviews, Cost
Be Beautiful with
What is body contouring surgery in Korea?- Reviews, Cost
See the liposuction ▼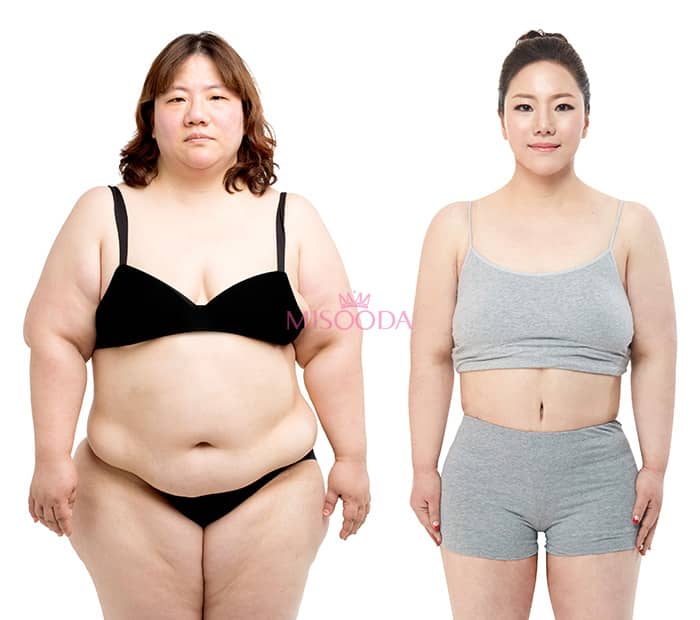 Body contouring is a procedure that changes and improves the shape of the human body. It includes procedures that eliminate or reduce excess fat and skin that remains after previously obese individuals have lost a significant amount of weight, in a variety of places including the torso, upper arms, chest, and thighs. Surgeons create a customized medical plan for a more balanced bodyline. The beautiful and balanced body can be re-shaped by various types of invasive and non-invasive treatments or surgeries to help remove stubborn body fat and skin that you cannot get rid of even with exercise.
Latest Trend of Body Contouring Surgery in Korea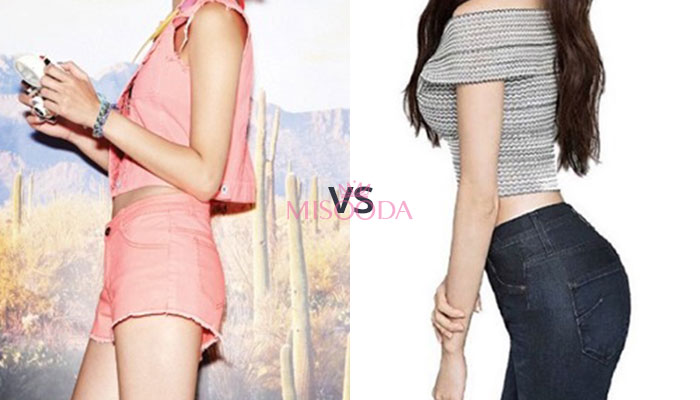 In previous years, cosmetic surgery or treatments were mostly opted on the face areas for Asian women. Body contouring was more for western people. However, over the past few years, as people started to accept each other's trend and culture, Asian women also tried to pursue that perfect bodyline. Throughout history women's bodies have been criticized and molded into "perfection". And this "perfection" is dependent on different cultural perspectives. Over the past several years, the body shape trend in Korea or in Asia was having a skinny bodyline like a runway fashion model. Asian girls believed a slim-mannequin like bodyline makes their overall-looking nicer when they wear clothes. However, in recent years, a healthy-looking body shape is a trend of body contouring. Asian women start to exercise or tuck and nip themselves to achieve a more balanced bodyline. Body contouring surgery is a convenient way to reshape the bodyline for those who have failed in dieting, weight loss or exercise. Also, it is the final option for those who almost succeed in creating that ideal healthy body shape. Disproportionate body parts can be reshaped and unwanted fats can be removed. Due to aging or birth, when skin gets sagged, it can be rejuvenated. The droopy body skin can be tightened and firmed exactly how the face rejuvenates. Body contouring surgeries not only improve the body contour and proportion, but also enhance appearance and boost self-confidence.
Types of Body Contouring Surgeries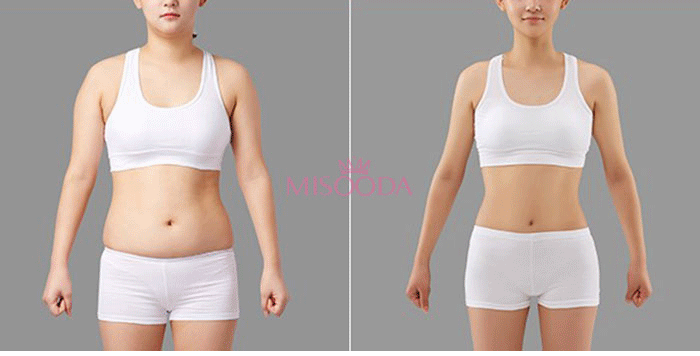 Liposuction
Liposuction, or simply lipo, is a type of cosmetic surgery that removes fat from the human body in an attempt to improve its body contour.
Abdominoplasty (Tummy Tuck)
Abdominoplasty, or commonly known as 'Tummy Tuck', is a procedure that removes the excess skin and fat, and also tighten the loose abdominal muscles.
Buttock Augmentation (Hip up Surgery)
Buttock Augmentation, or simply hip up surgery, increases size or restores volume to the butt area.
Calf Reduction Surgery
Calf reduction surgery helps make the calf slimmer and smoother by blocking one of the calf nerves.
Body Contouring Surgery Price/Cost in Korea
General price guide line for Body Contouring Surgery in Korea is USD$1,400 to USD$18,200 according to Korea Health Industry Development Institute. The price is decided in variable range depending on the method and difficulty of patients' case.
Part

From

(USD)

To

(USD)

Thigh

4,500

6,500

Calf

1,800

2,800

Arms

3,200

5,000

Abdomen, Flank

5,000

7,300

Abdomen

2,800

3,600

Hip

2,800

3,600

Face

1,400

2,800

Double Chin

1,600

2,300

Cheek

1,600

2,800

Abdominoplasty

12,000

18,200

Vaginoplasty

3,600

5,500

Hymen Repair

2,800

3,600


To learn more about Korean Plastic/Cosmetic surgery price in Korea, check Know your plastic surgery price.
Body Contouring Surgery Precautions
Preoperative Precautions
Check: What to prepare before Plastic Surgery
Body contouring surgery Promotions