Full Abdominoplasty & Mini Tummy Tuck
Be Beautiful with
Full Abdominoplasty & Mini Tummy Tuck
See the liposuction ▼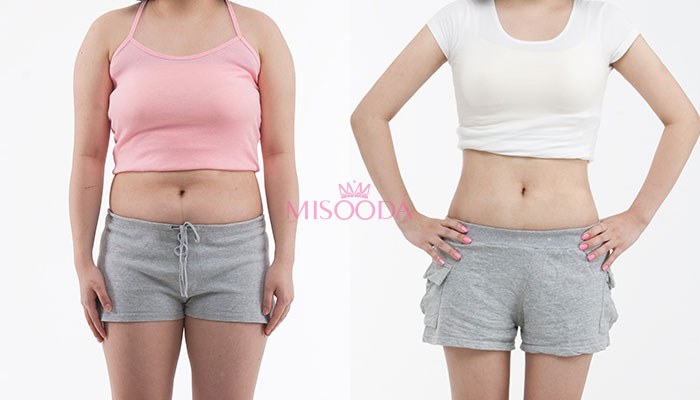 Surgery Information
• Duration: App. 3-4 hours
• Anesthesia: General Anesthesia
• Fasting: From 8 hours before the surgery
• Stitch Removal: 2 weeks after
• Hospitalization: 1-2 days
• Compressive Garment: Recommended to wear at all times for the first month and put its on at home or when sleeping for another month
• Recovery Period: Return to normal activity after 1 week
What is Abdominoplasty (Tummy Tuck) in Korea?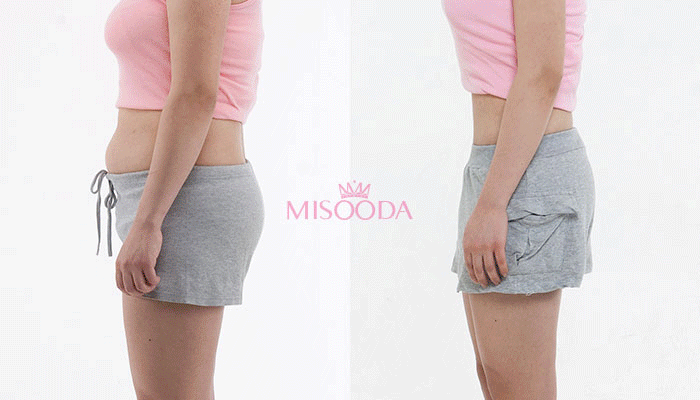 Abdominoplasty, also known as 'Tummy Tuck', is the procedure that removes the excess skin and fat, and tighten the loose abdominal muscles in your abdominal wall in order to create the flatter and firmer abdomen. This type of surgery is usually performed to patients with loose or sagging tissues after pregnancy or major weight loss. It is not the same as liposuction, but it can be chosen along with a tummy tuck. Unlike other body parts plastic surgery, Abdominoplasty requires balanced liposuction of the frontal tummy, flank and back line. Therefore, accurate amount of liposuction at one procedure is important. Furthermore, procedure to eliminate saggy tummy tissue after liposuction is needed simultaneously.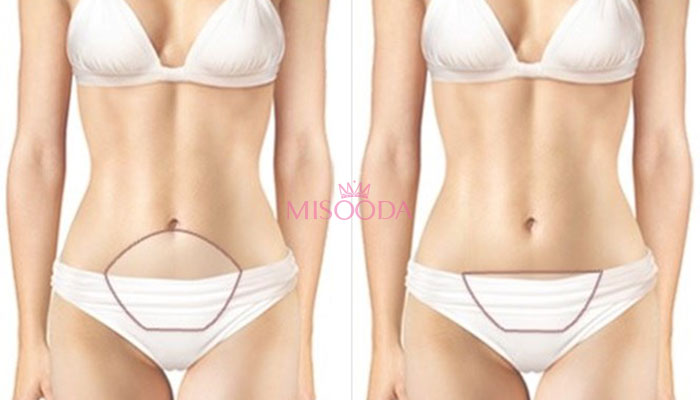 Abdominoplasty (Tummy tuck) is divided into 2 major methods, full and mini abdominoplasty. In case of severe excess fat and saggy skin, full abdominoplasty is performed. After Full Abdominoplasty, abdominal muscle is enhanced and the location of belly button can be corrected. This allows correction into a more firm and slimmer abdomen. Unlike Full Abdominoplasty, Mini Abdominoplasty is performed in cases where abdominal droopiness is not so serious or where upper abdominal elasticity is relatively high. This method can be recommended to women with severe skin droopiness relative to the amount of lower abdominal fat as an alternative treatment with liposuction.
Who are the candidates for Abdominoplasty (Tummy Tuck)?
- Those with severe cases of obesity
- Those with low elasticity in the skin and have loose tummy
- Those with saggy skin and cellulite after pregnancy and giving birth
- Those with not just mere abdominal fat but have saggy tummy due to loss of muscle
- Those whose skin's elasticity does not recover due to drastic loss of weight
Abdominoplasty (Tummy Tuck) Price/Cost in Korea
General price guide line for Abdominoplasty (Tummy Tuck) in Korea is USD$12,000 to USD$18,200 according to Korea Health Industry Development Institute. The price is decided in variable range depending on the method and difficulty of patients' case.
Part

From

(USD)

To

(USD)

Thigh

4,500

6,500

Calf

1,800

2,800

Arms

3,200

5,000

Abdomen, Flank

5,000

7,300

Abdomen

2,800

3,600

Hip

2,800

3,600

Face

1,400

2,800

Double Chin

1,600

2,300

Cheek

1,600

2,800

Abdominoplasty

12,000

18,200

Vaginoplasty

3,600

5,500

Hymen Repair

2,800

3,600


To learn more about Korean Plastic/Cosmetic surgery price in Korea, check Know your plastic surgery price.
Abdominoplasty (Tummy Tuck) Precautions
Preoperative Precautions
Check: What to prepare before Plastic Surgery
Post-operative Precautions
Avoid rigorous exercise for 2~3 weeks if you can.

There may be liquid discharge on the surgery area for up to 3 days after the surgery and swelling and bruising may persist for several days.

In order for the skin to reattach itself to surrounding tissue, compression garment should be worn for 2 ~ 3 months after the bandage has been removed.

It is recommended that you start taking showers a week after the surgery, and avoid exposing the surgery area to water if possible

Avoid consuming alcohol and smoking as it may delay the recovery process. However, in unavoidable circumstances, alcohol and smoking can be consumed 4 weeks after the surgery.
Body contouring surgery Promotions