Korean calf reduction surgery cost, methods, safety, benefits
Be Beautiful with
Korean calf reduction surgery cost, methods, safety, benefits
See the liposuction ▼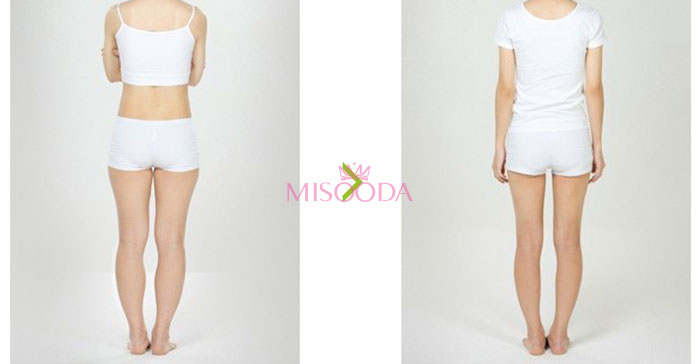 Surgery Information
• Duration: App. 1 hour
• Anesthesia: Local (Deep Sleep) Anesthesia
• Stitch Removal: N/A
• Hospitalization: N/A
• Shower: Possible from the next day
• Recommended Stay in Korea: Min. 2 days after the surgery
What is Calf Reduction Surgery in Korea?

Calf reduction surgery is the procedure that can improves the size and shape of calves by blocking selected nerves. The bulky calf muscles contribute to a short and stout appearance. Calf reduction surgery slims and contours the over-developed muscle calves by shrinking the muscles. There are a number of non-invasive and invasive techniques in calf reduction. Most of non-invasive methods such as Botox injection or massage treatment are temporary solutions. Those procedures are appropriate for those who are afraid of having surgery or have no time for surgery but want to get rid of their masculine calf muscle. If you want a permanent solution, non-invasive calf selective neurectomy or partial muscle removal surgery are recommended. The method can be decided depending on the level of muscle development or the patients' expectation of the result. Smooth calf line accentuates beautiful leg line. Calf reduction surgery completes smooth calf line without bumpy muscle through selective nerve block and various calf reduction methods.
Who are the candidates for Calf Reduction Surgery?
- Those wanting slim calves
- Those who cannot lose calves volume despite much dieting
- Those who refrain from wearing shorts due to thick calves
- Those who want to get rid of the excessive muscles in the calf
- Those who have over-developed calf muscle
- Those whose one side of calf muscle is more developed.
- Those whose calf muscles are bulged out when standing on feet.
Calf Reduction Surgery Price/Cost in Korea
General price guide line for Calf Reduction Surgery in Korea is USD$1,800 to USD$2,800 according to Korea Health Industry Development Institute. The price is decided in variable range depending on the method and difficulty of patients' case.
Part

From

(USD)

To

(USD)

Thigh

4,500

6,500

Calf

1,800

2,800

Arms

3,200

5,000

Abdomen, Flank

5,000

7,300

Abdomen

2,800

3,600

Hip

2,800

3,600

Face

1,400

2,800

Double Chin

1,600

2,300

Cheek

1,600

2,800

Abdominoplasty

12,000

18,200

Vaginoplasty

3,600

5,500

Hymen Repair

2,800

3,600

To learn more about Korean Plastic/Cosmetic surgery price in Korea, check Know your plastic surgery price.
Calf Reduction Surgery Surgery Precautions
Preoperative Precautions
Check: What to prepare before Plastic Surgery
Avoid rubbing the surgical area for 24 hours. A pulling sensation may persist for about a week but will soon go away and the corrective garment should be put on.

The corrective garment (stocking) should be put on for at least 3 months to see the great results.

Running or hiking can be done 6-8 weeks after surgery and high heels should be avoided for 3 months.

Headache, dizziness or edema rarely occurs but if it does, it is normally a temporary condition. It will subside after 2~3 days.

Avoid rigorous exercise that uses a lot of calf strength (such as hiking) if possible.

Avoid drinking and smoking for a week since it may delay the process of recovery.
Body contouring surgery Promotions