Non-Surgical Anti-Aging Treatments in Korea
Be Beautiful with
Non-Surgical Anti-Aging Treatments in Korea
See the skin ▼
Non-surgical Treatment : ThreadLaserFiller & Botox
Types of Non-Surgical Anti-aging Procedures
Thread lift
• Types of thread: Dissolvable thread (PDO,PLA), Non-dissolvable thread
• Thread shape: thread with protrusions, thread without protrusions
Lifting equipment
• RF Needling Plasma Laser, Ulthera, Thermage, HIFU doublo Laser, Accusculp Laser, etc
Others
• Botox & Filler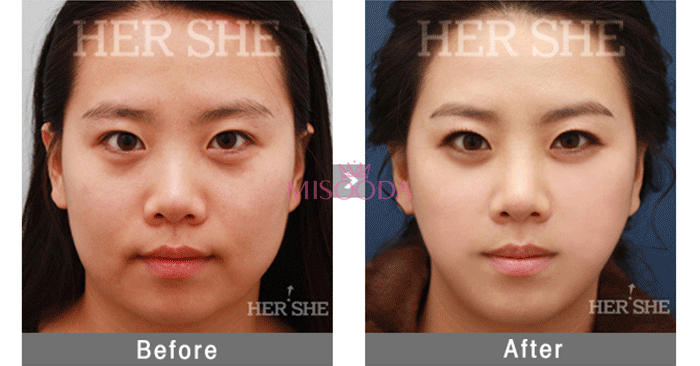 Thread Lift is widely receiving attention as a wrinkle therapy which pulls up droopy skin and fixes the crippled skin by using a specialized thread with protrusions and special needle. It is considered as a non-incision method. The needle is inserted and positioned on the SMAS layer. The thread is then pulled up to the soft tissues leaving the skin and the wrinkles spread out. Since it is non-surgical method, there are no stitches and scarring after the procedure and recovery is fast. The chances of side effects are lesser than surgical lifting, however, it is also less effective than surgical lifting. There are 2 types of thread, mainly dissolvable and non-dissolvable which can be decided depending on the severity of the sagging skin. Thread lift is appropriate for:
- Those who have much cheek fat and lack in elasticity despite young age
- Those who do not have enough recovery time for surgical method
- Those who have deep nasolabial fold due to aging and are concerned about droopy cheeks making one look older
Laser lift is a procedure using safety approved lasers, is a scar-less, minimal-recovery facelift procedure that creates maximum effect without incision. It provides subtle lifting and skin tightening to the face and neck. It brings a natural facelift effect and a more youthful and refreshed appearance.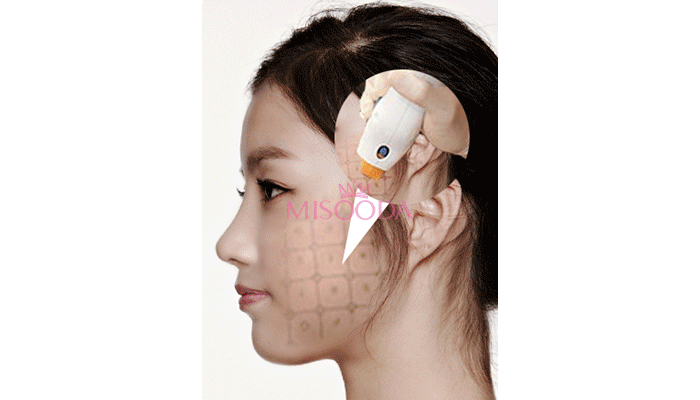 Here is the most representative non-invasive lifting equipment:
RF Needling Laser
The combination of radio frequency and micro needling induces collagen production within the dermis and tightens elastin fibers. It tightens the skin, improves fine lines, wrinkles and acne scarring.
Thermage
Thermage is a proven, unique radiofrequency treatment that can help improve the appearance of sagging or loose skin, giving a smoother, sleeker and younger look. The skin tissue lifting and tightening is caused by immediate collagen contraction followed by gradual collagen tightening. The result is a more youthful appearance versus a sagging looking skin.
Ulthera
Ulthera uses a safe, time-tested ultrasound energy to lift and tighten the skin naturally without surgery or downtime. It uses an ultrasound unit to deliver focused energy to the skin deeper layers which promotes collagen production. It actually triggers your bodies' natural healing response promoting the regenerative process that produces new collagen.
Accusculpt
AccuLift is an alternative to a surgical facelift. An AccuLift procedure is performed using an AccuSculp laser. The AccuLift procedure is a one-time 30-minute procedure to rejuvenate the face and address areas of lower facial aging, including under the chin and along the jawline. The goal of the procedure is to restore a more youthful neckline and jaw.
Both Botox® and facial fillers are effective methods of rectifying signs of aging.



Botox® treats and prevents facial wrinkles. In 2002, Botox® was approved by the FDA as a cosmetic treatment for frown lines above the eyebrows and wrinkles. Since then, it has become one of the most sought-after treatments for those who want to prevent and treat signs and effects of aging.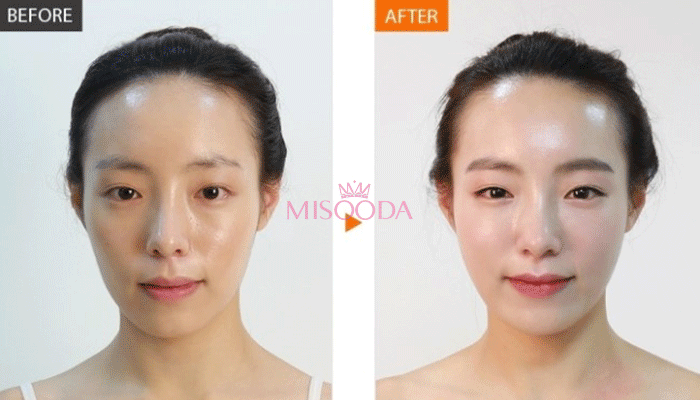 Facial fillers are also known as dermal fillers. Like Botox®, it is also used to prevent or eliminate signs of aging in the face like wrinkles. This is where they often get confused. The primary difference between the two is that Botox® reduces the activity of muscles in the face that cause wrinkles. Facial fillers, however, fill the trouble areas with collagen, which helps to stimulate collagen growth in the face as well as to plump and lift the skin to replace collagen loss. This helps your skin achieve a youthful look, as well as eliminate signs of aging that occur as a result of collagen depletion.
Anti-aging surgery price in Korea
General price guide line for Anti-aging Surgery in Korea is USD$1,400 to USD$18,200 according to Korea Health Industry Development Institute. The price is decided in a variable range depending on the method and difficulty of the patients' case.
Part

From

(USD)

To

(USD)

Ulthera

1,400

2,800

Threads

2,300

3,600

Accu-lifting

1,400

2,300

SMAS Face Lift

5,500

9,100

Full face lifting

9,100

18,200


To learn more about Korean Plastic/Cosmetic surgery price in Korea, check Know your plastic surgery price.
Anti-aging surgery precautions
Preoperative Precautions
Check: What to prepare before Plastic Surgery
Post-operative Precautions