4 of our Favourite K-Beauty Anti-aging Treatments (Rejuran)
Be Beautiful with
See the Skin▼
Aging is a natural process that often results in fine lines, wrinkles, spots and pigmentation, but thanks to the advent of K-beauty treatments, we can reverse the signs of aging without going under the knife. Here are MISOODA's top 4 favourite K-beauty injection procedures currently trending in Seoul:
1. Platelet-Rich Plasma (PRP) Injection
2. Rejuran Healer Injection (Salmon DNA)
3. Chanel Injection (Filorga)
4. Witch's Injection
For the second part of our 4-part series, we will be looking at Rejuran Healer Injection (Salmon DNA).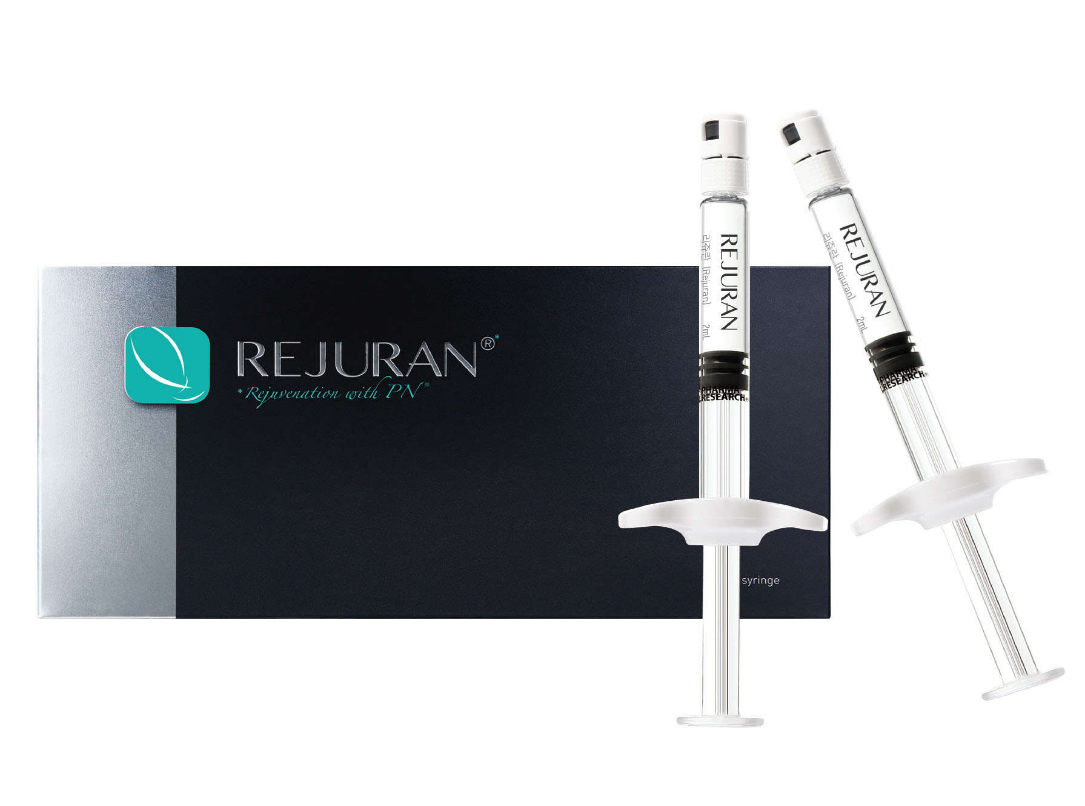 Image from (https://www.botosbiopharm.com/product/rejuran-rejuvenation-with-pn-2x2ml/)
What is Rejuran & How does it work?
Rejuran Healer injection is a developed by a Korean Pharmaceutical Firm, Pharmaresearch. Since its inception in 2014, Rejuran as a skin healing treatment has been gaining a lot of popularity for its skin healing properties which include skin tissue regeneration, improvement of skin elasticity, improvement of enlarged pores, acne scars and wrinkled skin.
This injectable skin booster is derived from the Salmon milt's DNA – Polynucleotide (PN). This strand of PN is similar to those of a human DNA and is this highly biocompatible with the human body. PN is able to penetrate into the dermis layer of the skin (under the surface epidermis layer) where it helps to regenerate the skin from deep within, and improves the production of collagen for youthful looking skin.
Rejuran injection is also commonly combined with other popular aesthetics treatments such as filler and Botox injections to enhance the final results.
Where and How Much Rejuran is injected?
Rejuran works to combat aging skin, and boosts the skin's ability to retain moisture in order to fight the formation of wrinkles. Hence it is most commonly injected at areas with wrinkles and signs of aging: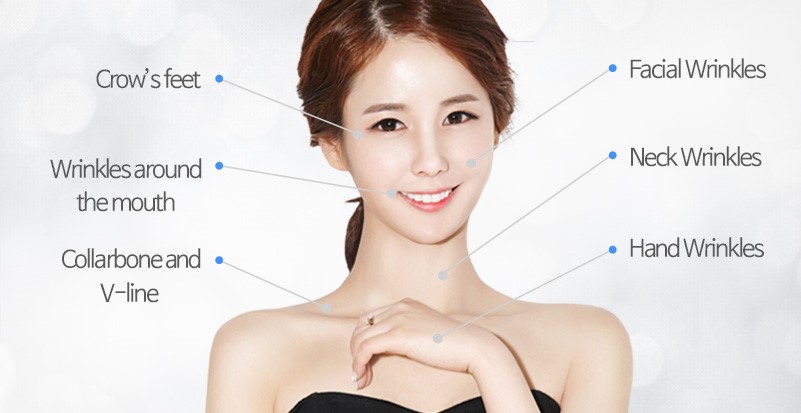 Image from BK plastic surgery: http://m.bkhospital.com/eng/sub14/skin_05.asp
What is the process of Rejuran like?
First, topical anesthesia (numbing cream) will be applied to the face. After 15 – 20 minutes, the numbing effect would have taken place, and the doctor will make a series of microinjections to the targeted areas on the face. The actual treatment process often doesn't take more than 20 minutes.
Benefits of Rejuran Treatment
- Non-invasive (microinjections)
- Very little downtime (up to 1 week)
- Very little side effects
- Improves skin texture and tone
- Improves skin wrinkles and fine lines
- Stimulates collagen production
Before & After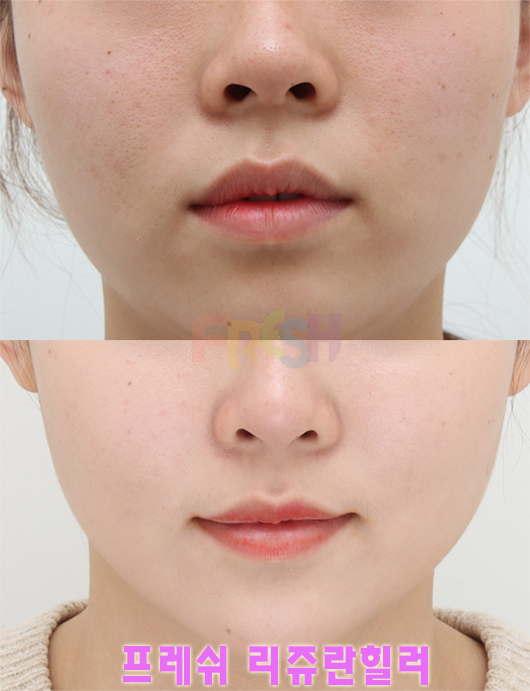 Image from Fresh PS (https://blog.naver.com/vmfptnlps/221092342283)
What are the side effects and post-care treatment?
The skin will experience swelling and slight bruising due to the injections. The swellings at the parts of the face being injected will resemble small mosquito bites which will subside on its own after 1 – 3 days. The skin will heal in a week, with visible results showing as quickly as 2 weeks after treatment. The best results will usually take 1 month to show as the skin needs time to regenerate itself.
After the Rejuran treatment, the skin is more tender and it is recommended to stay out of the sun and refrain from going the sauna, hot baths right after the treatment.
Where can I get Rejuran done in Seoul?
While Rejuran is gaining popularity as an anti-aging beauty treatment, it is important to get the treatment done with a doctor that understands your skin concerns. Here are some clinics to consider :
For a personalized quote, simply use MISOODA's chat to speak directly with the clinics for a quick quotation.