4 of our Favourite K-Beauty Anti-aging Treatments (PRP)
Be Beautiful with
4 of our Favourite K-Beauty Anti-aging Treatments
See the Skin▼
Aging is a natural process that often results in fine lines, wrinkles, spots and pigmentation, but thanks to the advent of K-beauty treatments, we can reverse the signs of aging without going under the knife. Here are MISOODA's top 4 favourite K-beauty injection procedures currently trending in Seoul:
1. Platelet-Rich Plasma (PRP) Injection
2. Rejuran Healer Injection (Salmon DNA)
3. Chanel Injection (Filorga)
4. Witch's Injection
For the first part of our 4-part series, we will be looking at Platelet-rich plasma (PRP).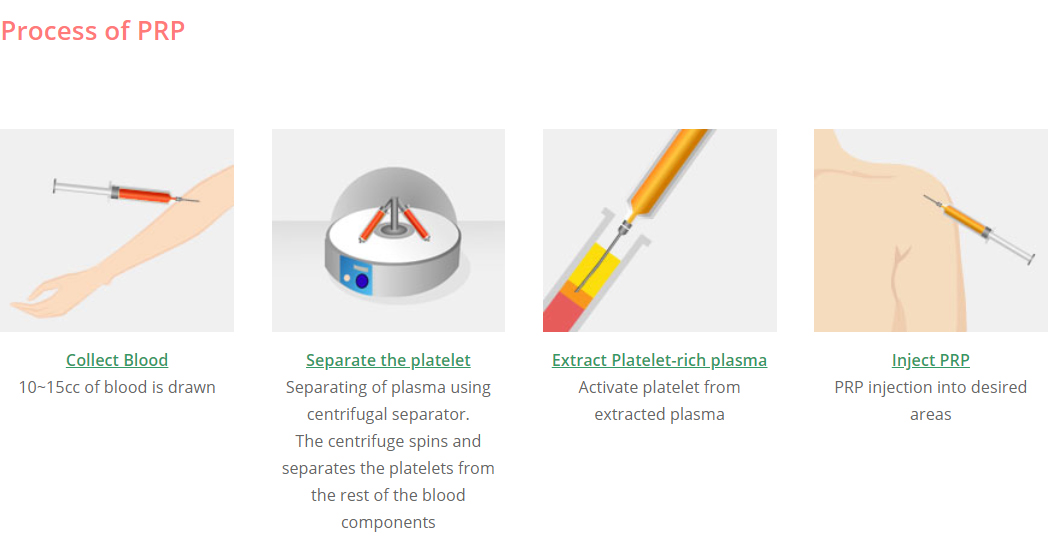 Image from ITEM PS (http://itemcliniceng.com/plastic-surgery/anti-aging/baby-face-fat-graft/)
What is PRP & How does it work?
PRP, the acronym for "Platelet-Rich Plasma", is a form of treatment that has been around for decades, mainly used in wound and soft tissue healing by physicians. This is because PRP has been found to have regenerative growth properties, and when used on the skin, is able to improve skin texture by minimizing pores, fine wrinkles, acne scars by encouraging skin rejuvenation.
The concentrated blood plasma is obtained by simply drawing 1 - 2 vials of the patient's own blood and running it in a centrifuge. The centrifuge spins the vial of blood to isolate the plasma and other healing factors, producing the final platelet-rich solution which is then simply reinjected into the patient's face.
As PRP works to improve on the skin's healing, it is also commonly combined with other popular treatments such as fat grafting, collagen injections, filler and Botox injections to enhance the final results.
What is the process of PRP like?
First, blood is drawn from the arm. As the blood is being processed in the centrifuge, topical anesthesia (numbing cream) will be applied to the face. After 15 – 20 minutes, the numbing effect would have taken place, and the doctor will re-inject the PRP all over the face and the neck. The actual treatment process often doesn't take more than 20 minutes.
Benefits of PRP Treatment
- Non-invasive
- All natural (uses own blood)
- Very little to no downtime
- Very little to no side effects
- Improves skin texture and tone
- Improves acne scars
- Stimulates collagen production
Before & After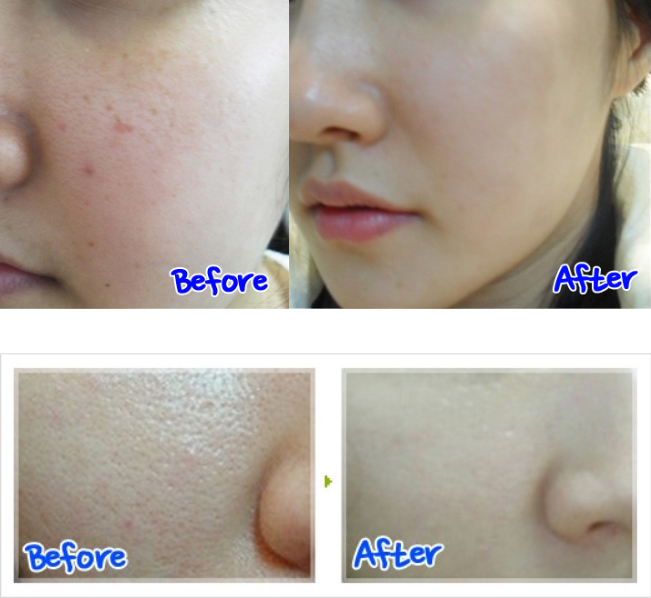 Image from Banobagi Dermatology: https://blog.naver.com/botox50/30180168672
What are the side effects and post-care treatment?
There are no side effects, however some people may experience redness, slight bruising and puffiness for a day or two, due to the use of needles. After PRP treatment, the skin is more tender and it is recommended to stay out of the sun and refrain from going the sauna, hot baths right after the treatment.
Where can I get PRP done in Seoul?
While PRP is gaining popularity as a natural anti-aging beauty treatment, it is important to get the treatment done with a doctor that understands your skin concerns. Here are some clinics to consider:
3. Hyundai Aesthetics Plastic Surgery
4. Banobagi Plastic Surgery (Dermatology)
For a personalized quote, simply use MISOODA's chat to speak directly with the clinics for a quick quotation.