With over 500 Plastic Surgery Clinics and over 1500 Clinics registered for International Patients in Seoul, how do you know
which clinic is the best? Here is what you need to know before having your cosmetic surgery in Korea. Things you should consider
before plastic surgery
What do you need to consider before your plastic surgery ▼

1. Specialty Certification will give you Credibility
Make sure your plastic surgeon is board-certified the Korean Society for Aesthetic Plastic Surgery (KSAPS)
Any type of medical doctor can legally perform aesthetic procedures, but you wouldn't want your gynecologist to give you a nose job or your psychiatrist to perform a tummy tuck. The plastic surgery certification is the only one that requires a doctor to have 2-3 years of training specifically in plastic surgery in addition to their training in general surgery. These doctors are as specialized in the field as you can get, which is why you want them.
2. Experience will give you Good Result
Make sure the doctor you're considering has extensive experience in the procedure you're inquiring about.
Look for people with similar structure to yours and see how they were transformed. Surgeons tend to have a certain style, so it should align with what you're looking for in terms of an end result.
3. Accreditation will assure you Safety
Find out if the clinics are legally registered to serve foreign patients
because if you are not satisfied with the results, you may need to be able to come back its always good to know how will these clinics manage if one wants to come back.
4. Informative Consultation will give you Confidence
You need to understand what to prepare for the surgery, how long is the surgery, what types of anesthesia, any expected side effects and post-surgery care.
Good surgical care does not end with the surgery. For most surgeries, plastic surgeons want to see the results and monitor your progress. You should inquire about follow-up visits and about the doctor's policies should surgical revisions be necessary. Therefore the consultation is an important opportunity for questions to be asked and answered.
5. Rapport will make you Comfortable
Even the most experienced surgeon is not the "right" surgeon for every patient. You need to be comfortable with your doctor and feel confident in his/her abilities.
You should feel secure discussing any concerns with your doctor, and if the recommended surgery is right for me. Any successful relationship depends on good communication. If you feel something is off or you're not sure that you and your surgeon are on the same page, its time you look further.
6. Resonable Cost will save you Money and Be Happy
Keep in mind that costs may vary considerably depending on surgeon experience and individual patient factors.
Not all patients can be treated with the same technique, and the complexity and length of surgery affect cost. Patients should note that cosmetic surgery is not usually covered by insurance.
Plastic and Aesthetic Surgery Check list
This check lists made by The Korean Association of Plastic and Aesthetic Surgeons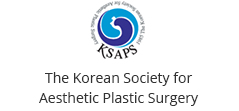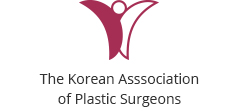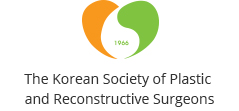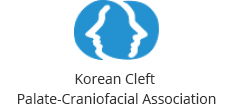 Safety
Anesthesiologist available 24 hours?
Does it hold an uninterruptible power supply?
Patient monitoring equipment?
A-Line ductus arteriosus , inner tube artery , arterial pressure monitor?
Sterilization system? (Sterilization and cleaning, ultrasonic disinfection of bacteria, EO gas sterilized, high-pressure gas sterilization)
Heart defibrillators?
Emergency equipment annular incision thyroid?
Emergency First Aid Kit have?
You can replace the manual in case of emergency?
Surgery
Surgeon who do the consultation with Patients will do surgery?
Do you provide the certificate of surgeon who did the surgery
If patient cannot satisfied with performance and other cost involved?
If has a side effect how do you treat the patient
Cost
What are my surgery cost included? Include anesthesioloy,hospitalization, medicine, medical aid, etc?
If I cancel my surgery what is the cancellation policy?
Post Surgery Care
Swelling treatment?
Pain Management?
Emergency Manual?
F/U Program?
Surgery details
Pre/Post Surgery Customer Information management
How do you use patients' information?
What is the patients' benefits if patients agree to use?
Record Management
Record Management
How do you keep patients' record?
If patient request the record?
How long do you keep patients' record?
Provided Services
Transportation? (Pickup / sending the airport?)
Language service?
What other service do yon provide for foreign patient?
Medical Reimbursement Insurance
Are they registered to the Medical Malpractice Insurance for Foreign patient?
Name of Insurance and coverage?
Why MISOODA?
Save precious time writing in to get quotes from clinics. Get the Best Prices at a glance with the Best Korean Plastic Specialists at MISOODA.

Our Mission
MISOODA aims to find the right price information for our clients through clearly informed promotions without extra cost.

What MISOODA's Guarantee You:
MISOODA is a government licensed Medical Tourism Corporation, developing, promoting, supporting and encouraging the art and science of Korean Aesthetic and Cosmetic surgery. Our resources are from the networks of Korea Medical Tourism Association, Korea Health Industry Development Institute and data base of medical providers.
Best Price

We guarantee you the best prices from top ranked plastic surgery clinics offering top notched quality services in Korea.

Certified Surgeons

All doctors are board certified specialists and no ghost doctors at MISOODA

Medical Malpractice Insurance

A safe journey with MISOODA. We make sure that the clinic has registered for Medical Insurance and

coverage for foreign customers in case of malpractice.

Free Consultation

Our Professional Medical Consultants will assist you to decide the right choice. You will get our replies

within 24 hours. We also provide you with Chinese and Thai language support.

Real reviews

Read real people reviews from various plastic procedures.

Clinic Certification

Compare the prices and services and contact us to book your procedure. We will arrange your surgery

schedule within 24 hours.

Fast and Easy Booking

Safe journey with verified clinics in Korea. Clinic checklist such as surgery room safety facilities, post

care system, surgery records management and other services stated for all of our customers' safety.