K-Beauty
Wujudkan cantikmu bersama
K-pop Frequently Visited Restaurants in Gangnam District (Part 1)
Sep 20 2016
28

14398
K-pop Frequently Visited Restaurants in Gangnam District (Part 1) This list suggests restaurants in Gangnam-gu that are frequently visited by Korea stars. Gangnam-gu area has been divided into four zones to make travelling easier and this part will include 2 zones; Zone A namely between Dosan Park Sageori and Hakdong Sageori; and Zone B between Hakdong Sageori and Cheongdam Sageori;
K-pop Frequently Visited Restaurants Zone A
1. ALOHA TABLE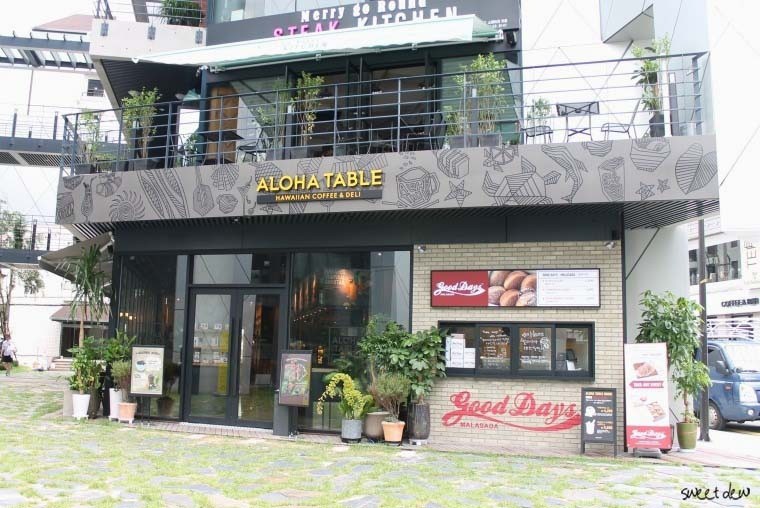 This Honolulu based café and deli offers a variety of Hawaiian local cuisine as well as Kona coffee. The most popular dishes are Hawaiian burger made with freshly baked bread and Australian beef, Loco Moco and pancake topped with tropical fruit and ice cream.
Celebrity Regulars: Hyunbin, EXO, Jung Woosung, Son Yejin, Shin Segyeong, Song Yoonah
---
Opening Hours: Mon- Fri 08:00 – 23:00/ Sat, Sun 11:00 – 23:00
Address: SB Tower A B/D 1 floor, 318 Dosan-Daero
Prices: Brunch KRW 13,500 - 16,500
2. CHEONGDAM SUNDUBU
This Korean restaurant serves flavourful soft tofu that blends with diverse ingredients such as seafood, ham, cheese, dumplings, kimchi and dwaenjang(soybean paste).
Celebrity Regulars: Yoon A, Soo Young of Girl's Generation, Jung-shin of CNBLUE, and Jun.K of 2PM and AOA.
---
Opening Hours: Mon- Sun 24 hours
Address: 6, Dosan-daero 53-gil
Prices: KRW 8,000 - 11,000
3. GRANDCIEL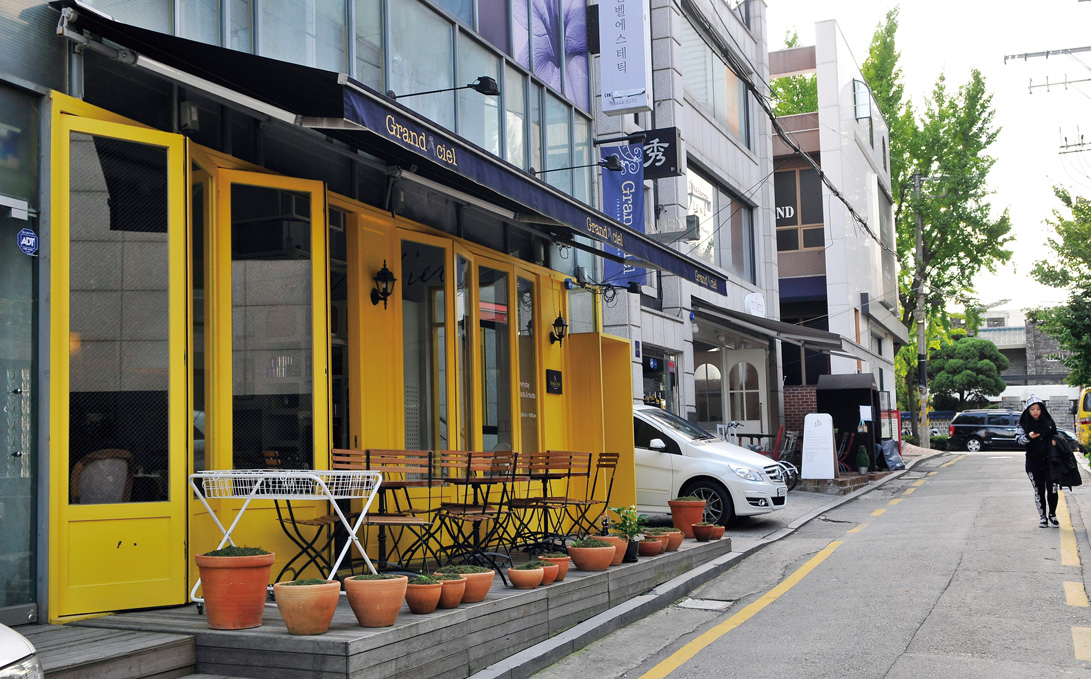 Grandciel is an authentic Tuscan-style restaurant offering Italian dishes in homemade style. Their signature dishes includes anchovy oil pasta and striploin steak, which is pan-fried to lock in the juiciness inside the crispy exterior.
Celebrity Regulars: Gong-yoo, Jung Woo-sung and Shin Mina
---
Opening Hours: Mon- Sat 11:00 – 23:00/ Sun 10:00 – 22:00
Address: 16-6 Dosan-Daero 45-gil
Prices: Pasta KRW 13,000 - 22,500/ Steak KRW 52,000 – 72,000
4. LE CAFÉ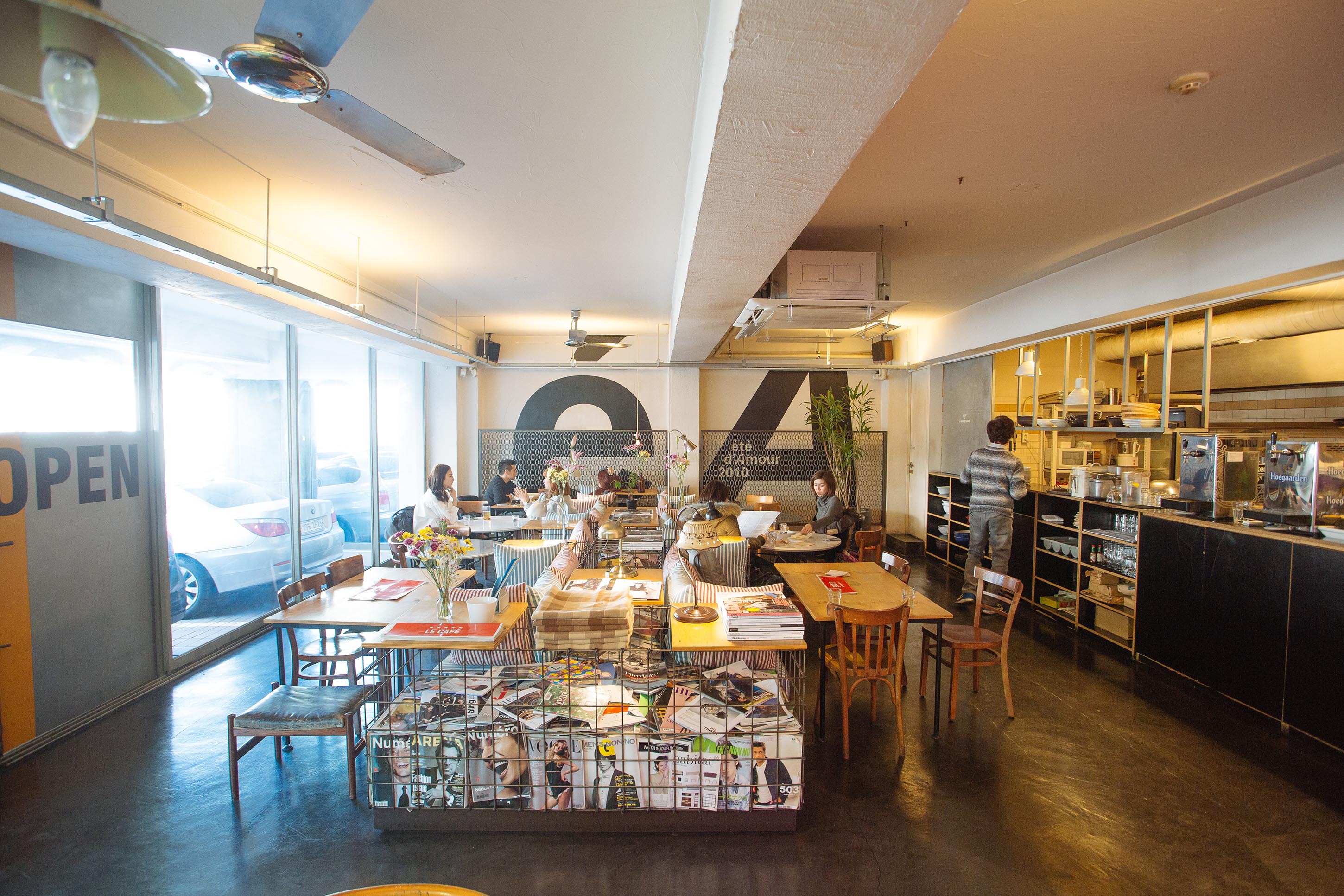 This restaurant-café is situated next to Dosan park, distinctively decorated with couches from Morocco and Paris. Must try dishes are the chicken crepe, filled with chicken breast and and lettuce, and Gorgonzola cheese pizza topped with grilled beef tenderloin.
Celebrity Regulars: Park Soojin
---
Opening Hours: Mon- Sun 11:30 – 23:50
Address: 10-8 Dosan-Daero 45-gil
Prices: Dining KRW 18,500 - 23,000
K-pop Frequently Visited Restaurants Zone B
5. GOSHEN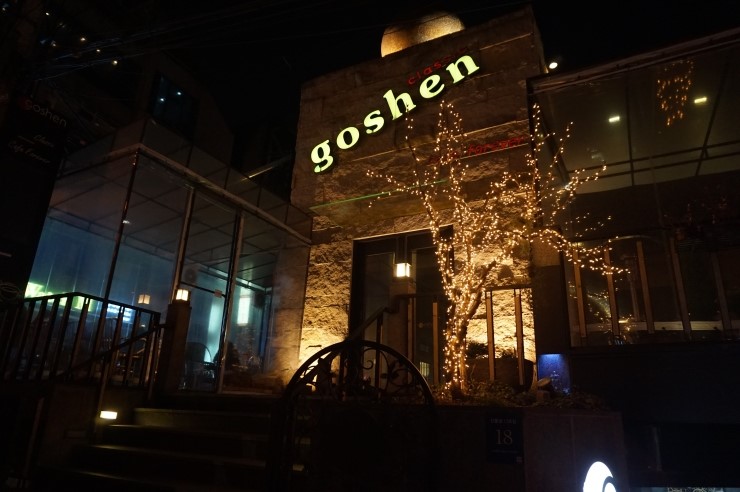 Run by Bae Soobin's brother and opened in 1992 in the center of Cheongdam area full of mansions and residences. There is a famous story about actor Jung Woosung was scouted while working here as a waiter.
Celebrity Regulars: Jung Woosung, Han Chaeyoung
---
Opening Hours: Mon- Sun 11:00 – 05:30
Address: 18 Seolleung-ro 158-gil
Prices: Dining KRW 19,000 - 39,000/ Drink KRW 9,000 - 17,500
6. MIEL
This gallery café changes their exhibit every 15 days. You can have tea in a big open space and appreciate works of new artists selected by the owner who is an art major.
Celebrity Regulars: Song Joongki, Girl's generation Tiffany, Bae Yongjun, Jang Keunsuk, Big Bang and 2PM.
---
Opening Hours: Mon- Sat 11:00 – 01:00/ Sun 11:00 – 00:00
Address: 13-12, Dosan-daero 67-gil
Prices: Dessert KRW 7,000 - 20,000/ Drink KRW 8,000 - 13,000
7. YEUNKYUNG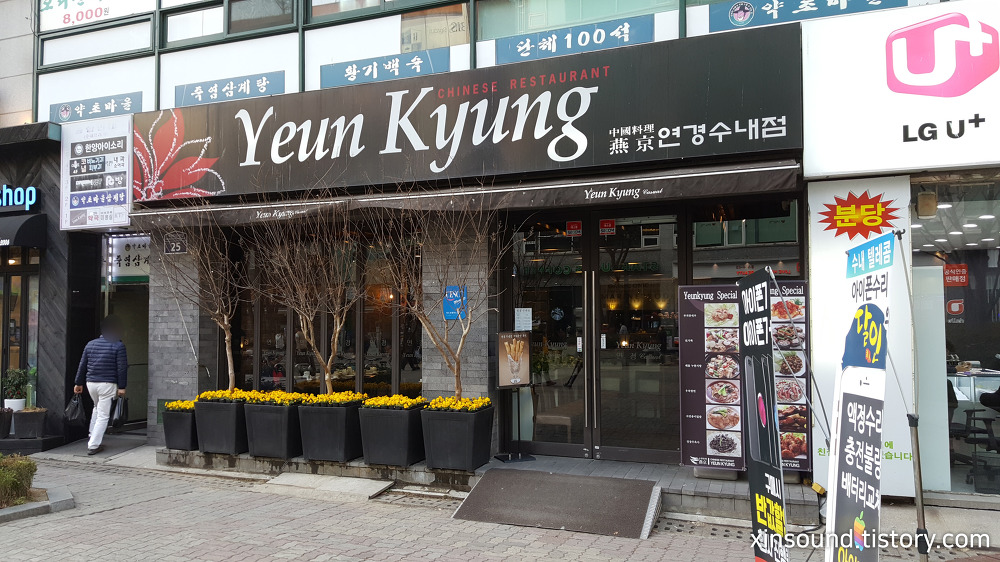 Established in 1988 offering authentic Chinese cuisine, it boasts over 5000 patrons of all ages including members of the National Assembly who want privacy. Reservation is a must!
Celebrity Regulars: Sooae, Kim Heesun, Cha Seungwon, 2AM/s Jo Kwon and Girl's Generation members.
---
Opening Hours: Mon- Sun 12:00 – 09:30 (Break time 15:00 – 17:00)
Address: 432, Apgujeong-ro
Prices: Dining KRW 11,000 - 77,000/ Set menu KRW 23,000 - 198,000
8. CHEONGDAMGOL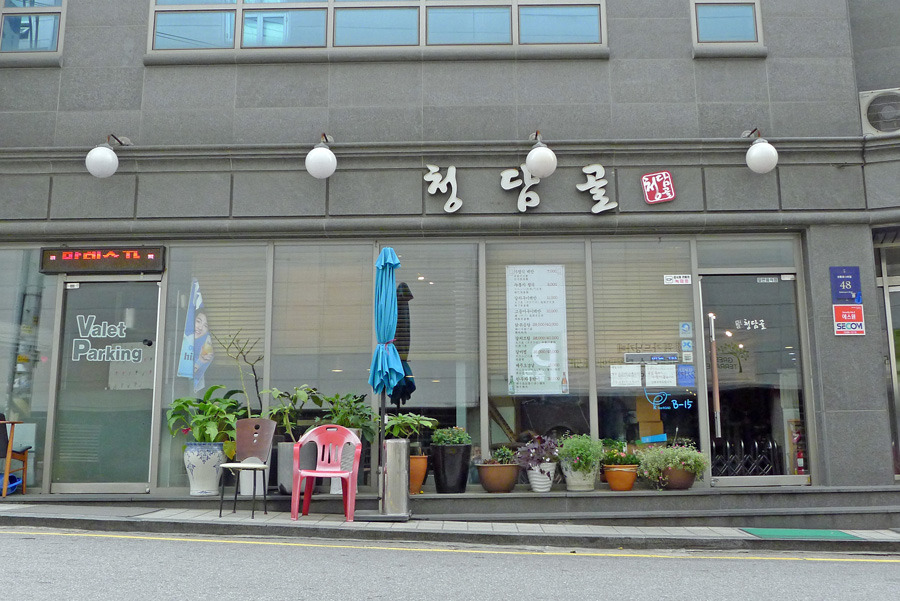 Traditional home-style cooking for 18 years in Cheong-dam dong. It's a must go eatery for Bae Yongjoon and other newer celebs today. Also, known as the "Idols Kitchen".
Celebrity Regulars: Bae Yongjoon, Girl's Generation Hyoyeon and Jessica, Big Bang's Daesung and Seungri, Super Junior members.
---
Opening Hours: Mon- Sun 09:00 – 23:00
Address: 48, Seolleung-ro 148-gil
Prices: Dining KRW 7,000 - 10,000/ Set menu KRW 23,000 - 198,000