SMAS Face Lift
Be Beautiful with
SMAS Face Lift
See the Face Lift▼
In South Korea, the number one surgery that can dramatically reverse the signs of aging is the Superficial Muscular Aponeurotic System (SMAS) Face Lift surgery. SMAS Face Lift surgery is currently the most effective surgery in smoothening out the wrinkles and excess droopy skin, restoring the youthfulness of the face. The effects are also very long lasting at 10 ~ 12 years. However, this is a complex surgery and should only be undertaken by highly qualified and experienced surgeons.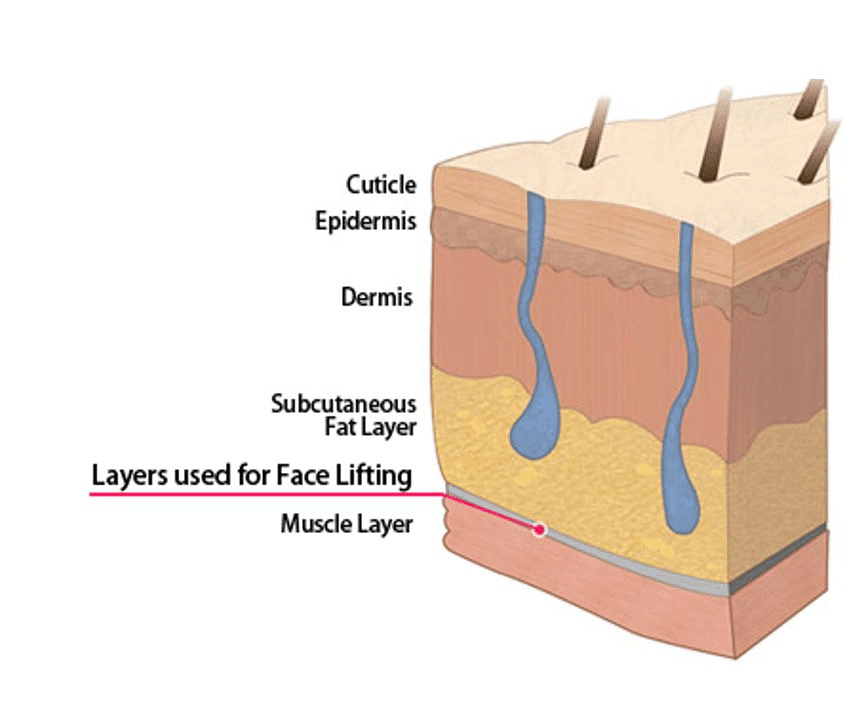 Image from https://10mag.com/turn-the-clock-back-smas-facelift-in-korea/
The SMAS layer lies deep in the skin and is mainly in charge of supporting the skin's tissue, it lies under the soft subcutaneous fat layer. The subcutaneous fat layer is where collagen is found and is mainly in charge of keeping the skin firm. However, as we age, collagen production slows down, and thus the SMAS layer collapses and becomes flabby. This is the cause of the wrinkles in the face.
Hence during the SMAS Face Lift surgery, the SMAS layer is separated out and pulled firm, the excess elongated tissue is cut and remove. Lastly the surface level skin is fixed in its new position and seams are sewed along the hair line, so the scars are not visible.
Before & After results:

Image from TL Plastic Surgery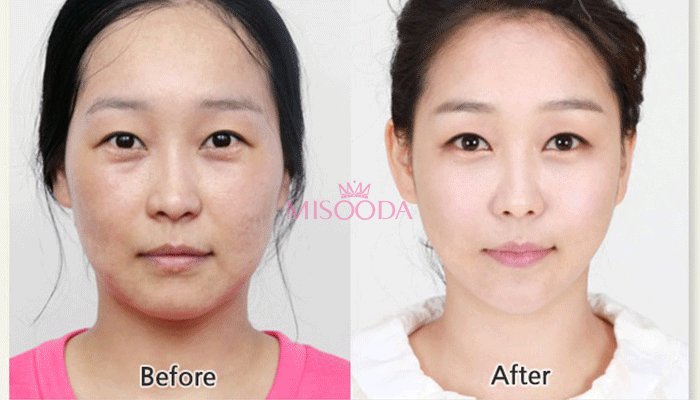 Image from Misooda.com
Information on the SMAS Face Lift Surgery:
• Duration: 1~3 hours
• Anesthesia: General anesthesia
• Hospitalization: 1 day
• Stitch Removal: 1~2 weeks after
• Clinic Visit: 3~4 times
• Recovery Period: Return to everyday activity 1~2 weeks after
Who is an ideal candidate for Thread Lifting?
- Usually patients in their forties and above
- With moderate to severe sagging skin
- Patients who want a more permanent effect (10 ~ 12 years)
Where can I get SMAS Face Lift done in Seoul?
SMAS Face Lift is a complex surgery that should only be carried out by a highly qualified and experienced surgeon. To find out more and to receive a personalized quote, simply use MISOODA's chat to speak directly with the clinics for a quick consultation.