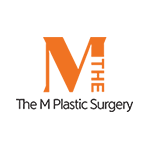 THE M Plastic Surgery
Address : 158 Apgujeong-ro, Gangnam-gu, Seoul, Korea
Info
Description
The first plastic surgery department in Korea was established in Yonsei University College of Medicine!!

Professional medical staff assembled from Yonsei University alumnus

Yonsei University alumni The M Plastic Surgery Clinic medical staff strive to improve Korean plastic surgery technology and take responsibility and follow an assiduous creed as plastic surgeons.
Business Time / Map
158 Apgujeong-ro, Gangnam-gu, Seoul, Korea
Business Time

We're closed on Sundays and public holidays.
Business Hour

MON - FRI : 10am to 7pm
SAT : 10am to 4pm
SAT: 10am ~ 4:00pm
Owner of this Clinic?
Add or update your information
Wrong information?
Contact us and we will correct it