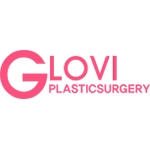 Glovi Plastic Surgery
Address : Sinsa-dong 582-3,Gangnam-gu,Seoul, South, Korea
Info
Description
GLOVI will say brilliant beauty to you.Beauty is dignity.Beauty is confidence.Plastic surgery should go beyond medical skills or techniques,and be a benevolent act and an art.Not to just stay in completion of showing-off beautiful appearance,it shall search brilliant confidence for beautiful human lives.A place that touches the mind and creates beauty.
GLOVI will find your unique beauty.
Business Time / Map
Sinsa-dong 582-3,Gangnam-gu,Seoul, South, Korea
Business time
Public Holiday, Sunday Closed Reservation is possible)
Business hour
Monday to Friday : AM 10:00 ~ PM 19:00
Saturday : AM 10:00 ~ PM 16:00
Owner of this Clinic?
Add or update your information
Wrong information?
Contact us and we will correct it