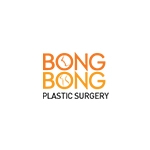 Bong Bong Plastic Surgery
Address : 657, Nonhyeon-ro, Gangnam-gu, Seoul, Republic
Info
Description
BongBong Plastic Surgery provide breast cancer screening and reconstruction to breast plastic surgery, aiming for the best Breast Clinic in Asia under the motive of "Everything for Beautiful and healthy breast."
Business Time / Map
657, Nonhyeon-ro, Gangnam-gu, Seoul, Republic
Business Time

Weekiends and Public holidays Closed
Business Hour

Weekdays : 10:00 ~ 19:00
Friday : 10:00 ~ 21:00
SAT: 10am ~ 4:00pm
Owner of this Clinic?
Add or update your information
Wrong information?
Contact us and we will correct it