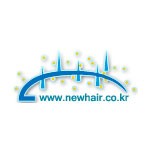 Yonsei Hair Transplant clinic
Address : 878, Nonhyeon-ro, Gangnam-gu, Seoul, Republic of Korea
Info
Description
Every single follicular unit must be grafted carefully, and harvesting the maximum is very important in a limited donor area.
Anesthesiologist available 24 hours?
- Anesthesiologist is available
Does it hold an uninterruptible power supply?
- Yes, we do have and do regular inspection
Is the manual replaceable in case of an emergency?
- Yes, we do have and do regular inspection
Surgeon who does the consultation will also do the surgery?
- Yes, your opereating surgeon is responsible from consultation-surgery-post care treatment
Do you provide the certificate of the surgeon who did the surgery?
- Provide Medical certificate and surgery document when patients request
If the patient is dissatisfied with the procedure, would there be additional costs involved?
- Controlled under Internal Manual of internal Task Force Team
If side effects occur, how would you treat the patient?
- Builds immediate action process and registed at doctor and hospital liability insurace.
Emergency manual such as 24 hours hotline care?
- Available
F/U Program?
- Internal Routine Process is held
Surgery details certificate
- Provide for tax refund purpose or when patients request for the surgery cost
4. Pre/Post Surgery Customer Information Management
How do you use patients' information?
- Generally, only uses for hospital consultation/ surgery/ therapy etc.
What are the patients' benefits if they allow the hospital to use their information?
- Discount is provided when consent on using Before/After Photos for hospital marketing purpose
How do you keep patients' records?
- All Electronic chart data is being computerized
If patients request for the records?
- Given upon request
How long do you keep patients' records?
- 10 years Under Korean Medical Law
Transportation? (Pickup / sending the airport?)<
- Possible (Additional Cost occurred)
Language services?
- English, Chinese
What other services do you provide for foreign patients?
- Discounts
Doctor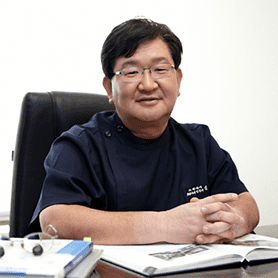 Dae Young Kim
Hyung Suk Kim
Business Time / Map
878, Nonhyeon-ro, Gangnam-gu, Seoul, Republic of Korea
Business time

Sunday and Public Holidays: Closed
Business hours
Weekday : 10:00am ~ 6:00pm
WED,FRI : 10:00am ~ 9:00pm
SAT : 10:00am ~ 4:00pm
Owner of this Clinic?
Add or update your information
Wrong information?
Contact us and we will correct it