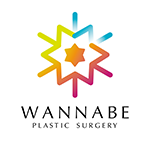 Wannabe Plastic Surgery
Address : 839, Nonhyeon-ro, Gangnam-gu, Seoul, south Korea
Specialty :
Eye
Nose
Face lift
Breast
Fat Grafting
Liposuction
Others
Toxin
Filler
Lip
Info
Description
Wannabe Plastic Surgery is Seoul Samsung Hospital Alumni and Seoul National University Hospital Alumni where Korea's top plastic surgeons pursue accurate and safe surgeries with the state-of-the-art advanced equipments. We treat our patients as our own family and put our upmost effort for satisfactory results under our principles of professionalism and confidence.
Anesthesiologist available 24 hours?
- We do have anesthesiologist who can monitor patient's condition during operation
Does it hold an uninterruptible power supply?
- Yes
Patient monitoring equipment?
- We have equipped the most advance device for monitoring a patient's status during operation
A-Line ductus arteriosus , inner tube artery , arterial pressure monitor?
- No
Sterilization system? ( Sterilization and cleaning , ultrasonic disinfection of bacteria , EO gas sterilized , high-pressure gas sterilization )
- Yes ( EOO gas sterilized , high-pressure gas sterilization)
Heart defibrillators?
- Yes
Emergency equipment annular incision thyroid?
- No
Emergency First Aid Kit?
- Yes
Is the manual replaceable in case of an emergency?
- All staff is instructed how to perform in emergency situation follow by our own emergency drill manual including CPR. Also we have staffs possess CPR license.
Surgeon who does the consultation will also do the surgery?
- Once the patient has consultation with the assigned surgeon, the same doctor will perform the surgery until the patient is fully recovered from operation and care including f/u session.
Do you provide the certificate of the surgeon who did the surgery?
- In case, a patient inquiries for confirmation letter of operation, we will issue the document separately.
If the patient is dissatisfied with the procedure, would there be additional costs involved?
- Running a professional CS management team. Based on Korean Medical Association Medical Indemnities Mutuals, when a customer complains about surgery result they should be able to recieve refund or the clinic provides reconstruction surgery.
If side effects occur, how would you treat the patient?
- Same as what is mentioned above, free revision should be proceed or refund is acceptable under a customer's request.
Any de-swelling treatment?
- RF(Radio Frequency) is part of the post care treatment.
Any pain management care?
- Post care treatment is an absolute option after surgery and the treatment therapist will take care pain management
Emergency manual such as 24 hours hotline care?
- Emergency contact for 24 hours operates
F/U Program?
- We do have our own F/U program based on what type of surgery and the time duration what the customer needs to take
Surgery details certificate
- When a customer needs to submit the medical document for personal issue, we will provide the paper if a patient pays additional charge for that.
4. Pre/Post Surgery Customer Information Management
How do you use patients' information?
- Compulsory agreement state: personal information and medical records provide (will be used for consultation and surgery plan) Elective agreement state: before and after photo release agreement(will be posted on the main website or advertisment sourc
What are the patients' benefits if they allow the hospital to use their information?
- As long as there was agreement with each other, a patient can have the benefit of discount roughly between 5 to 10 percent from the surgery fees.
How do you keep patients' records?
- Electronic Chart(Computerize system)
If patients request for the records?
- It will be issued only when customers require to have.
Transportation? (Pickup / sending the airport?)<
- Unfortunately, we don't have transportation service at present. We only provide P/U service when a patient would like to go under surgery at our clinic for sure and the total amount of surgery fee must be at least 3,000,000 KRW but the English consultant can definitely assist patient regarding trip plans personally.
Language services?
- English and Chinese are available at present.
What other services do you provide for foreign patients?
- We have high advanced medical examination equipment which are 3D-CT and Vectra. Also we do offer international tax refund system. Our English and Chinese consultants may take the greatest care of each patient after surgery as our own family.
Doctor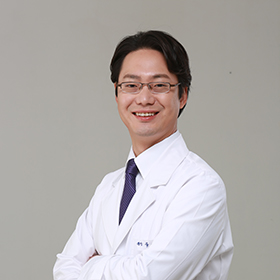 Chul Ho Chang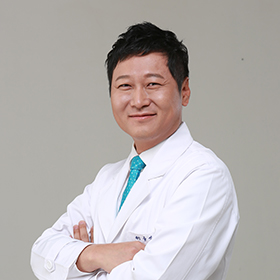 Myung Kyu Cha
Business Time / Map
839, Nonhyeon-ro, Gangnam-gu, Seoul, south Korea
Business time

Sunday and Public Holidays: Closed
Business hours

MON-FRI : 10:00am ~ 7:00pm
SAT : 10:00am ~ 5:00pm

Owner of this Clinic?
Add or update your information
Wrong information?
Contact us and we will correct it