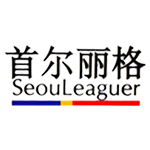 SeouLeaguer Dermatology
Address : 847, Nonhyeon-ro, Gangnam-gu, Seoul, Republic of Korea
Specialty :
Fat Grafting
Skin
Toxin
Filler
Info
Description
Seouleaguer Beauty Center, a premium dermatology hospital offers one-stop services from Shanghai in China to Seoul in Korea, providing superior dermatology diagnosis and anti-aging skincare services.

The Seouleaguer brand chain located in Seoul and Shanghai opens doors to non-Koreans receiving premium skincare and dematology services. Seouleaguer provides K-beauty and medical services with the highest satisfaction service levels to international customers.

Seouleaguer dermatology hospital is located at Apgujong district in Gangnam, Seoul. Our main services are micro-cosmetic(non-invasive), dermatology and anti-aging skin services. Chief director Dr Lee Jong Hyun is a dermatologist with over 15 years of practice in the field.

Seouleaguer aims to be the number one specialist in Korean beauty providing optimal services to help you achieve healthy, natural beauty skin.
Is the manual replaceable in case of an emergency?
- CPR Team and Manual are available
Surgeon who does the consultation will also do the surgery?
- Yes, your Dermatologist is responsible from consultation-treatment-post care treatment
If side effects occur, how would you treat the patient?
- Builds immediate action process
Any de-swelling treatment?
- Various latest LED equipments and esthetic care system are available which optimized in Swelling, bruises,Pain treatment
Any pain management care?
- Self-controlled and painless pain mamagement
How do you use patients' information?
- Generally, only uses for Clinic consultation/ therapy
How do you keep patients' records?
- All Electronic chart data is being computerized
If patients request for the records?
- Given upon request
How long do you keep patients' records?
- 5 Years
Language services?
- English, Chinese
What other services do you provide for foreign patients?
- 1:1 Translation service
7. Medical Reimbursement Insurance
The name of the medical reimbursement insurance and coverage?
- Hyundae Medical Malpractice Liability Insurance/ 30,000,000KRW
Doctor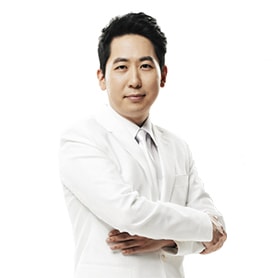 Jung Hoon Lee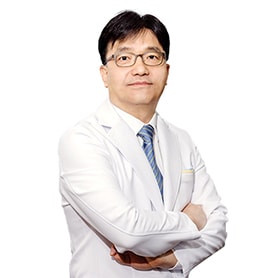 Seong Wook Kim
Business Time / Map
847, Nonhyeon-ro, Gangnam-gu, Seoul, Republic of Korea
Business time

Sunday and Public Holidays: Closed
Business hours

MON-THU : 10am ~ 7pm
FRI : 10am ~ 9pm
SAT : 10am ~ 4pm

ceeceebythesea
Owner of this Clinic?
Add or update your information
Wrong information?
Contact us and we will correct it